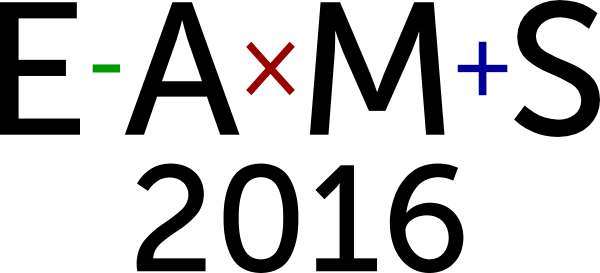 We're proud to announce that we are organising an international conference on E-Assessment in Mathematical Sciences, which will take place on the 13th-14th September 2016, here in Newcastle upon Tyne, UK.
The conference aims to bring together researchers and practitioners with an interest in e-assessment for mathematics and the sciences. It will consist of a mix of presentations of new techniques, and pedagogic research, as well as workshops where you can get hands-on with leading e-assessment software.
The keynote speakers will be Professor Chris Sangwin of Edinburgh University, Professor Michael Gage of the University of Rochester, Dr Sally Jordan of the Open University, and our own Christian Lawson-Perfect, lead developer of Numbas.
The conference will include presentations by speakers from around the world, workshops where you can try out the latest mathematical e-assessment systems, and a luxurious conference dinner at the BALTIC Centre for Contemporary Art.
The call for talk and workshop proposals is currently open. If you have some research or an innovative technique related to mathematical e-assessment that you'd like to present, EAMS 2016 is the perfect venue.
You can find out more about EAMS, and the forms to register for the conference and propose a talk, at the conference website – eams.ncl.ac.uk.
We look forward to seeing you here in September!