We're happy to announce the release of a Basic LTI 1.1 tool provider for Numbas exams.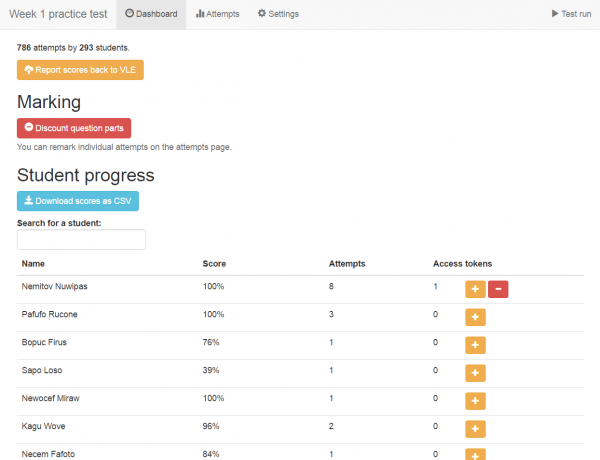 One of the more complicated parts of using Numbas is getting it to work with your Virtual Learning Environment (VLE). We designed Numbas to use the SCORM standard, which ideally would allow it to run in any SCORM-compliant VLE without any configuration or input from the server administrator. However, there have always been a couple of wrinkles in that plan: not all VLEs support SCORM, and some of those that claim to don't do it properly.
Blackboard's SCORM player has a few long-standing bugs and missing features which mean that we haven't recommended it for serious use. Since we can't fix those problems ourselves, we've spent a long time trying to find a way work around Blackboard's problems. Additionally, when a large contingent of Norwegian lecturers visited us for the MatRIC colloquium this April, we discovered that very few institutions in Norway use VLEs which support SCORM. Someone suggested we look at LTI, since many more VLEs seem to support it.